Master of Science in Biology Education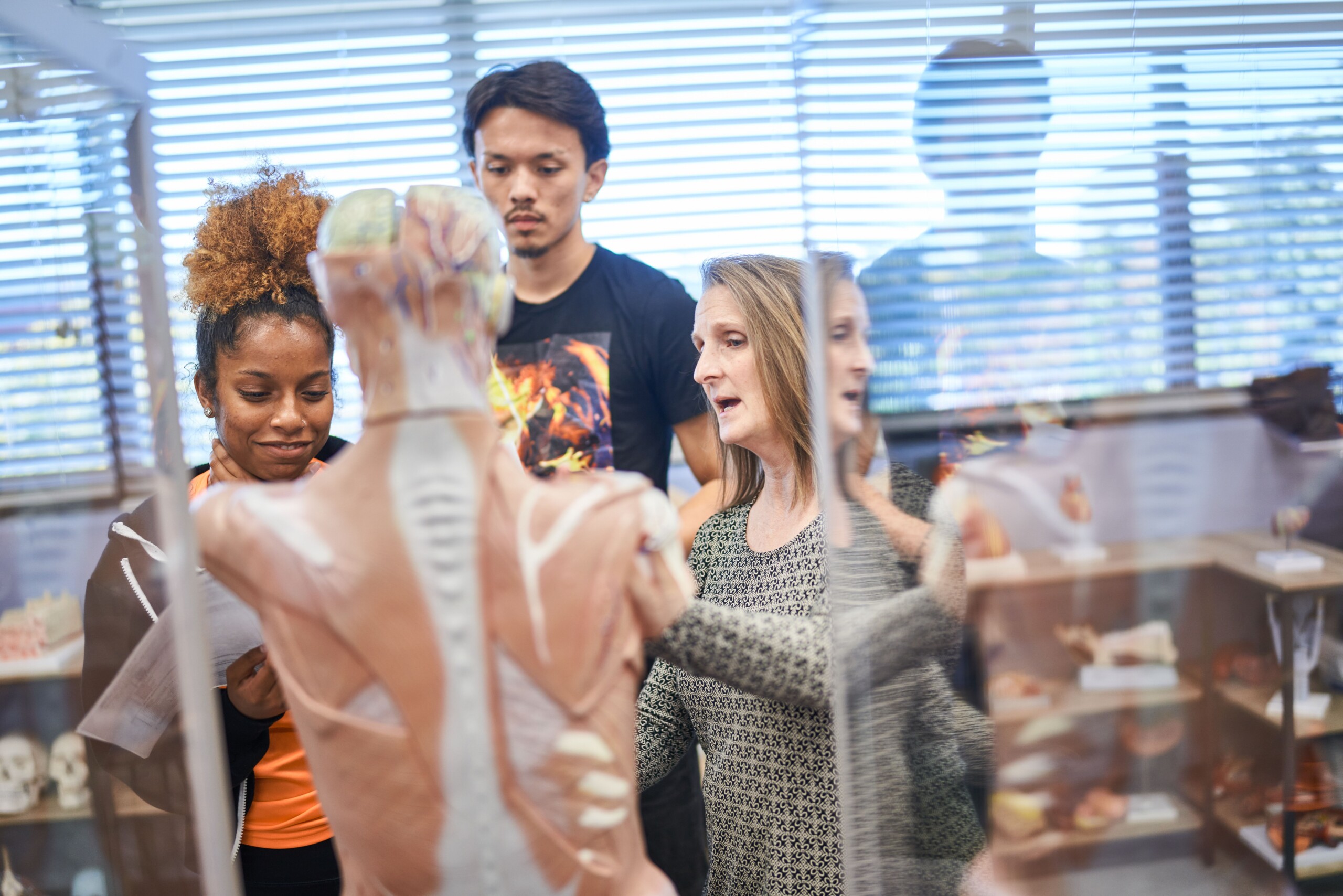 Online Master of Science
in Biology Education
TAKE THE NEXT STEP AS AN EDUCATOR –
WITH MBU'S ONLINE MS IN BIOLOGY EDUCATION
At Missouri Baptist University, we believe the two most powerful agents for change are faith and education. We are equiping educators to impact institutions with conviction, knowledge and vision. We'll prepare you for the challenge—and we'll do it online.
The Master of Science in Biology Education (MSBE) program aims to provide a high-quality, accessible, responsive, and student-centered science and applied science education master's degree that will improve science teaching and learning for both educators and students. This curriculum encourages and models scientific inquiry skills, as well as the characteristics of science study such as curiosity, openness to new ideas, and skepticism. The students will learn about innovative strategies to integrate your curriculum with the Next Generation Science Standards, as well as the most recent research on how students learn science.

Program Highlights
Our 100% online Master of Science in Biology Education program is designed to provide a flexible path to expand your impact in the classroom in as little as 2 years – even as you work full time.

The curriculum of this program is designed to:
– Enhance your depth and breadth of understanding of selected relevant topics in biology education.
– Gain tools to improve learning and engagement by immersing in coursework related to curriculum development, instructional theory, and pedagogy.
– Augment your instructional skills with courses that explore classroom management, presentation skills, communication, and discipline.
– Apply theories and best practices of curriculum, instruction, and assessment relevant to their roles in education.
– Use technology effectively to support collaboration and engagement in the process of knowledge construction.
– Engage in reflection and critical inquiry to explore educational issues related to curriculum and instruction.
Admissions Requirements
A student applying for the Master of Science in Biology Education should have earned a B.S. or B.A. in one of the following:

Biology
Biotechnology
Biochemistry
or Secondary Educator Certification in Biology
Let's Connect
For more details on this online graduate degree at Missouri Baptist University, please contact Office of Online and Graduate Enrollment Services at 314.392.2327 or graduateadmissions@mobap.edu